"Well, this is Keanu Reeves we're talking about. We, his fans, are happy when a review comes out that doesn't call him the worst actor on the planet. "

- nancloutier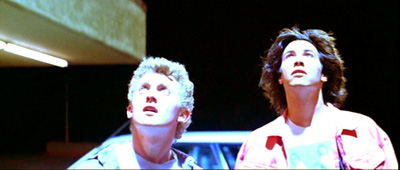 what's new
---
2010-12 updates | 2009 updates | 2008 updates
21 January 2013:

The recent mention at blogTO attracted a high number of automated bot attacks, which resulted in the site going down for a while. The author at blogTO has removed the link, and I've optimised database access with the help of my webhost since a lack of table indexing was contributing to the problem. I'm hoping things will be back to normal now, but if not, just drop me an e-mail and let me know. Thanks!
---
2 January 2013:

Site updates!

Happy New Year, everyone! I'm making a Keanu calendar for 2013, and the first five months are available at the gallery for download.

Some technical updates:

1) You can now edit thread titles on the forums, as well as delete threads if you are the thread starter and there are no other posts on the thread.

2) I've also standardised the formatting across the site for both commenting and forum posts. The HTML formatting for the comments section now follows that of the forums, i.e. if you want text to be bold you do [b]this[/b], and if you want to create a link, you do [url]this[/url].

3) Some spambot managed to hijack my account and leave a spam comment, which was kind of impressive. I still have no idea how they did that, but I tweaked the code a little to hopefully make things safer. As usual, if you encounter any problems with the site, just let me know! You can get me via admin (at) whoaisnotme.net.

Finally, this is a shoutout to Patricia Cabuay who recently registered on the site - you're supposed to type in your e-mail address, not your street address. Send me an e-mail with the e-mail address you want for your account, and I'll help you fix it. Thanks!